When Your Thanksgiving Turkey is More Than Just a Dinner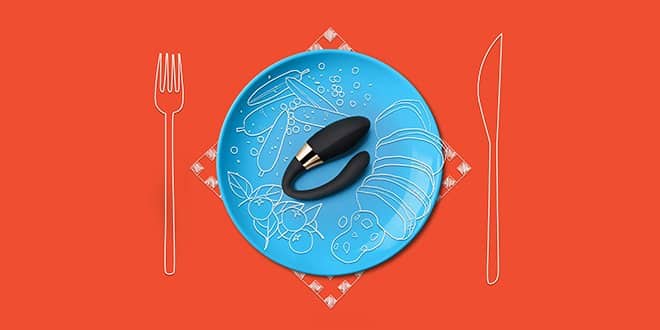 Knowing your porn from your poultry this Thanksgiving will give some saucy shoppers even bigger discounts on LELO's Black Friday menu.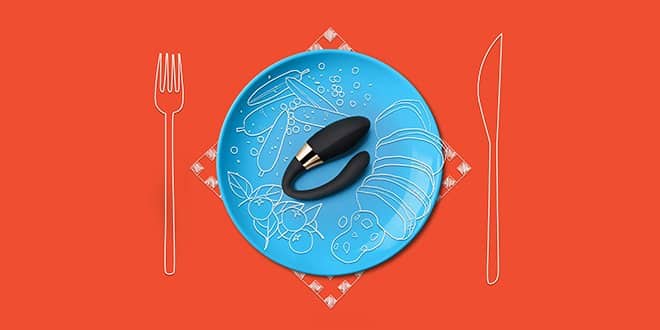 Be it bronzed, oiled thighs, or a firm and juicy breast, Thanksgiving rings in a very specific type of food porn. If you can tell your turkey giblets and tender loins from your pert breasts and plump posteriors, you could be putting your knowledge to the win and receiving extra discounts on the already discounted Black Friday shopping days on LELO.com. Players with scores of 1-5 can enjoy an extra 3% and those scoring 6-10 can take 5% off all discounted products where Black Friday deals are reaching up to 50% off store-wide.
When you are done shopping for your LELO goods including the most popular toys such as the ALIA, LUNA BEADS and even the exclusive TIANI 24K ; LELO is offering up a plateful of fun in the form of some kinky food fetishes to try out. Just in time for the food festivities, LELO has announced the biggest fetishes around; discover the surprising world of sploshing, why cake-sitting actually is a thing and allowing you to enjoy your Thanksgiving dinner this year in more ways than one!
A Tantalizing Tradition
Thanksgiving certainly has its sexy roots, but the holiday focus on food also lends it some delicious links, though they may not be quite as obvious. If your flavor run towards vanilla, well, don't say we didn't warn you when it comes to these kinkier practices.
Feeding
Watching a partner nibble, lick, or devour certain aesthetically suggestive foods can understandably be kind of erotic. That's right, we're looking you at you, bananas, popsicles and, erm, hotdogs – as well as not-so-innocent figs and papayas. But a more niche group takes the eroticism of eating to another level: feeders and feedees.
Self-explanatory enough, enthusiasts get a kick from either being fed, or feeding – that may or may not be related to weight gain. Some may find larger bodies a turn-on and feed/eat to maintain or even increase their or their partner's size; for others, the fetish is fundamentally about control and power, tapping into themes of submission and dominance through the real or role-played control of a partner's food intake.
Sploshing
Also known as WAM (wet and messy, that is – which should offer some clue as to what's involved here), sploshing sees partners cover each other with messy substances of various textures, temperatures and tastes. It's often food, and at least one participant is usually naked. Think whipped cream, wallowing in a bath of baked beans, or chocolate sauce. Pleasure may be derived from smearing partners with said sustenance, as well as the apparently delicious sensation of otherwise unlikely substances on the skin.
Cake-Sitting
A fairly niche form of food play, cake-sitting is the action of sitting bare-bottomed on a frosted cake, and itself a rather specialist form of sploshing. Although cake-sitting only relatively recently became a thing, even the most cursory of Google searches suggests that watching a woman (usually) sit on a cake is surprisingly popular. Each to their own…
And Now for Dessert…
Test your skills at https://www.pornorpoultry.com/ and remember: the more you score, the more you can explore. Until 30 November, players scoring between 1 and 5 points will receive a code for an additional three percent discount on Black Friday savings. Score between 6  and 10 to receive an additional 5% discount.
The post When Your Thanksgiving Turkey is More Than Just a Dinner appeared first on Volonté.