What Is Singles' Day & Why Do We Celebrate It with a Sale?
Welcome to one of your new favorite holidays—and the perfect antidote to the early winter blues: Singles' Day!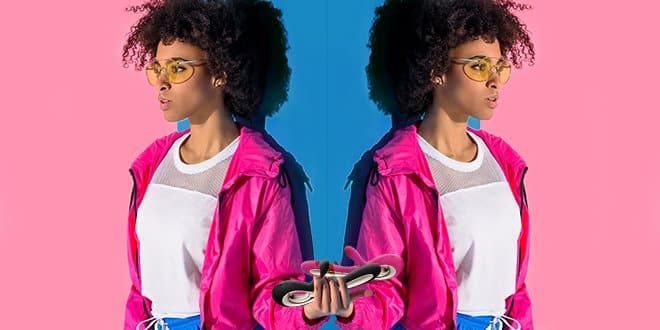 What is Singles' Day?
Started in the early 90s, Singles' Day began with Chinese university students deciding to celebrate their bachelorhood on 11/11, because the ones look like lonely people. (Hey, it makes about as much sense as 69!)
Since then, Singles' Day has exploded into a worldwide phenomenon. Every November, not only do young people get together to celebrate being single, or host 'blind dating parties' to try to change their status, they've also dedicated this very versatile holiday to one thing that we've always found cheers us up after a messy split—retail therapy!
So How is LELO Celebrating Singles' Day?
The best way we know how, namely by delivering overwhelming orgasms to the good single folks far and wide. Starting November 8, you'll be able to save up to 50% off a new LELO!
See All Singles' Day Discounts Now

Over half of the LELO catalogue will be on sale (USE CODE: SD2018), and while having a saucy look at what's out there is just one of the things we love most about being single, here are just a few of the deals we know LELO lovers will be most excited about:
GIGI 2 – 25% Off
We aren't the first to call GIGI 2 a girl's best friend—just check out this risqué review of a woman trying it out at one of Killing Kitten's highly-exclusive sex parties. With its uniquely flattened head, it hits the spot every time, bringing you to an out-of-control orgasm that will have you shouting out loud that you love being single!
PicoBong DIVER- 50% Off
Of course, if you're a busy gal on the go, then it's possible you need something that can keep up with your packed schedule. Well pencil DIVER into your diary and get ready for some deeply intense pleasure—that you can control with your phone and the REMOJI app!
HUGO – 25% Off
Singles' Day started as a celebration of bachelorhood, so why not go back deep to its roots while exploring pleasure made perfectly for your prostate? HUGO uses a remote that makes it easy to control your pleasure, and vibrates in tandem so you can be selfish about sensation wherever you want to enjoy it!
HEX – 25% Off
If you're on out to change your single status, then there's no better wingman than a HEX condom. Using a unique hexagonal lattice design, both your and your partner's security and sensations are assured, and it'll look good doing it.
TIANI 2 – 30% Off
If Singles' Day means celebrating your non-official status with your very best-friend-with-benefits, why not show each other how much you appreciate not having to do Christmas at each others' parents' house? TIANI 2 brings simultaneous pleasure that's perfect for a pair that's on the same page—and TIANI 24k is 50% off if you really want to show how much you value your no-strings attached arrangement.
Extra-Special Savings
SONA & SONA Cruise – 50% Off
There's a reason why SONA and SONA Cruise have been at top demand since their launch last year (seriously, just read the reviews) and if you've been holding out, there's never been a better time to find out what the fuss is all about for yourself.
The Anniversary Line – 30% & 36% Off
There's nothing that quite says 'I love me' like buying yourself a set of luxury BDSM toys, is there? Available in two colors, you'll be able to bring your pleasure to any play party in a discreet case that houses delights for every taste.
Can I Celebrate Even if I'm Not Single?
It might seem unfair that all these amazing deals are on a day just meant for the unattached, so let's put it this way—we operate on the honor system, and if you and your partner like to role play 'single strangers who met at the bar' sometimes, then that's good enough for us, so enjoy Singles' Day!
The post What Is Singles' Day & Why Do We Celebrate It with a Sale? appeared first on Volonté.