This December Sale Promises to be Lust at First Sight!
Ready to fall deeply in love (and into bed) with a luxurious LELO? Look no further than our three pleasure product picks for December 2018! Whether you're buying them for someone special or yourself, you can save 15% on TARA, ISLA and GIGI 2.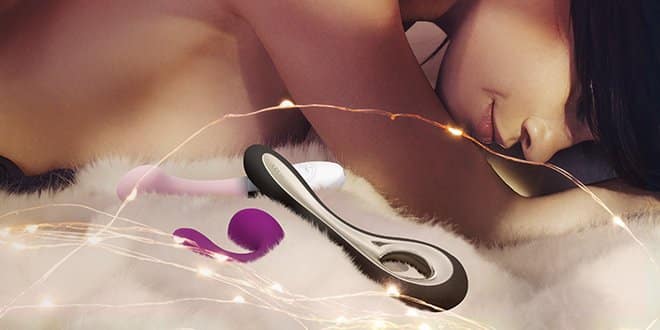 TARA
We all love strong vibrations, but TARA is a couples' toy that puts a new spin on shared pleasure. Its slim and flexible inner 'arm' twists and turns along with vibrations to add intense G-spot pleasure during partnered sex for an overwhelming sensation you'll both be able to feel!
ISLA
If you like your G-spot orgasms classic and elegant, then ISLA is the vibrator for you. Its 4" insertable length promises deeply satisfying pleasure from 6 vibration patterns, plus its cut out handle makes it easier for you (or a partner) to hold on tight while in the throes of ecstacy.
GIGI 2
What can we say about GIGI 2 that hasn't already been said? Its unique shape and even more unique ability to deliver precise and intense G-spot orgasms has made GIGI 2 one of the most highly-recommended vibrators in LELO history.
The post This December Sale Promises to be Lust at First Sight! appeared first on Volonté.