The Weird, Wild Words of Dating in 2018
Navigating modern sex and dating is already daunting enough, but in case it needed any further wrenches thrown in the works, there's a whole litany of new vocab you've got to bone up on. There's a lot about dating that's the same as it ever was, but with these handy terms in your back pocket, you won't have to nod along when someone says that some guy is 'sus' with his 'zombieing' behavior. Read on to find out what those, as well as some other of these newfangled dating terms mean in our dating slang cheat sheet.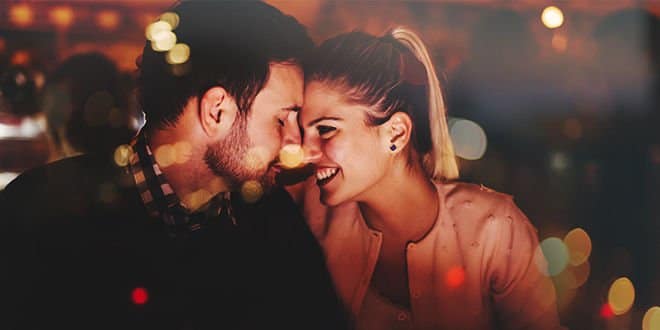 Cushioning: Cushioning is keeping contact with one or more prospective partners while dating someone on the chance that it doesn't work out. These people (in this case the 'cushions') are kept cushiony by keeping them hooked in texting periphery. Any other time, we'd refer to this simply as 'hedging one's bets' but hey, it's 2018.
Uncuffing: This one's a word to describe the end of another pretty recently identified dating phenomenon: Cuffing Season. If Cuffing Season is taking a partner in the colder climes of late fall through winter, 'Uncuffing' is when you one or both parties take off their snow goggles and decide to move on. Click here to see our in-depth explainer on the (pseudo-) scientific reasons for Cuffing Season.
Sus: To be 'sus' is the simple and short way to refer to someone or something as 'suspect'. Remember describing things as 'shady' or, even older, as 'sketchy'? Well 'sus' is the new word to use, and use it often you will, as most things related to dating can be pretty sus.
Talking: This very common word has been popping up more and more in casual convos about dating – by actually replacing the word 'dating'. When you're not officially dating, and just in that pre-stage when the bulk of your flirting is taking place via text. When you're 2 weeks into a casual thing and someone asks you 'hey, what's going on with you and (insert guy's name here)?', you can noncommittally say 'Oh, (guy name)? We're just talking.'
Thirst Trap: This one's not about dating per se, but could apply to prospective partners when you're doing the inevitable social media deep dive into their past posts. And you'll certainly know a thirst trap when you see one: a sexually provocative mirror selfie posted on Instagram accompanied by a happy birthday message for… a friend (not pictured). A close-up, fully made up pouty selfie captioned with a desire for world peace and an end to all wars lol? You better believe that's a thirst trap: they thirst for likes and comments, and people fall for the trap. Heck, many people have gone on to make careers out of it.
Zombieing: You've no doubt heard about Ghosting, the dating trend that launched a thousand think pieces: when one party in a dating couple just one day up and cuts all contact, vanishing like a ghost. Well, Zombieing is what happens when the ghoster suddenly pops back up in the jilted partner's inbox with a 'U up?' text – THEY'VE RISEN FROM THE DEAD AND THEY WANT BRAIN (ugh).
Kittenfishing: Adapted from Catfishing, when one person lures another person into an online relationship with a fictional online persona, often to some pretty nefarious ends. Much less sinister but way more common (you might even be a culprit) is kittenfishing: making yourself out to be very different in your social media profiles than you are in real life. Your Tinder profile pic is from a New Year's Eve party from 2014? Congrats, you're a kittenfisher.
The post The Weird, Wild Words of Dating in 2018 appeared first on Volonté.