Review Roundup: LELO HUGO Prostate Massager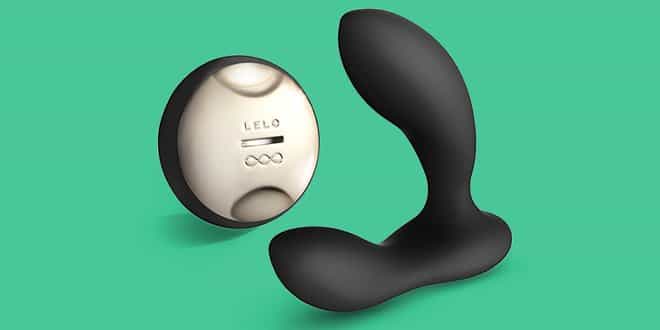 With the potential to increase the size and intensity of the male climax by 33%, HUGO is a remote control prostate massager that offers the world's most explosive orgasm. But just take our word for it – check out these rave reviews!
MR. RACY
REVIEW: the LELO Hugo with Wireless Remote. 100% Awesome!
"If I could sum up the Lelo Hugo in just a few words, it would go something like this: Whoa! This toy just ROCKED my world!"
"Being able to control the vibrator while reading a book or watching TV is a magical feeling. I can now truly relax, and really get into my play time. I kinda did that before, but never to this degree. It's fucking awesome.
No more reaching around between my legs, fumbling with the controls, and possibly getting some messy lube on my fingers. Now, I just lube up, pop it in and turn it on. I then have the option to wash my hands and have the freedom to do whatever I want."
Read more of Mr. Racy's review of HUGO here!
THE BIG GAY REVIEW
LELO HUGO Remote Controlled Prostate Massager
"Even on it's lowest speed, it's got a decent rumble and a good amount of power – enough to have you sit up and say "Oh, hello…!".
Speaking of which, sitting up on the HUGO is easy and comfortable. It's been designed to fit within the natural contours of the body, so you can sit and rock on the HUGO without it feeling uncomfortable. "
"It's definitely got more power too it, and the secondary motor provides the extra stimulation I need to take me over the edge. The remote is definitely a very welcome addition and offers some exciting new ways to play, especially with a partner. "
Read more of this HUGO product review on The Big Gay Review.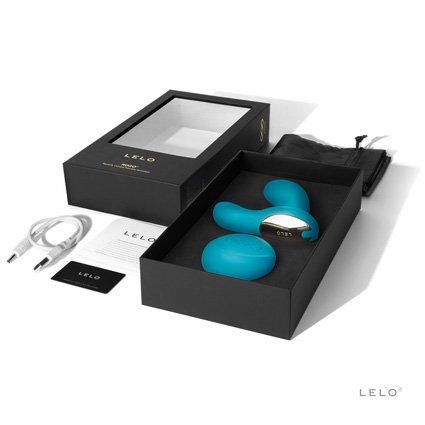 THE GRITTY WOMAN
LELO HUGO Remote Control Prostate Massager Review
"With the main shaft inserted and the perineal arm resting directly over his perineum, he could feel some gentle pressure being applied both internally and externally. Even without the vibrations, the Hugo was gently massaging his prostate and his perineum. What really helped to keep the pressure comfortable was the flexibility in the perineal arm. "
"The LELO HUGO has two motors and both emit those deep, rumbly vibrations that travel deep into the tissues. On top of this, the vibrations are so powerful that they seem to travel right to your very core, providing an incredibly intense, all-round sensation. My partner finds it difficult to reach orgasm through prostate stimulation alone (only a few vibrators have ever achieved this), but with a little teasing beforehand, the Hugo managed on a few occasions. Combining the Hugo with penis stimulation resulted in quick but powerful orgasms that left him feeling dizzy but satisfied."
Read more of this couples' review of HUGO on The Gritty Woman.
NICE 'N' NAUGHTY
HUGO by LELO – A Review by Jamesey
"Is it possible to love a sex toy?  I can't even pretend I'm asking for a friend, because I honestly think I've fallen head over heels for the Hugo.  I want us to have a winter wedding and live in a little log cabin somewhere. "
"I've used prostate toys in the past that have been good, but Hugo was beyond good. In the first play I never actually made it past setting three. I can, hand on heart say that Hugo has given me my first ever prostate orgasm."
Read more of this HUGO prostate massager review here.
The post Review Roundup: LELO HUGO Prostate Massager appeared first on Volonté.