Quick & Dirty Guide to Christmas Gifts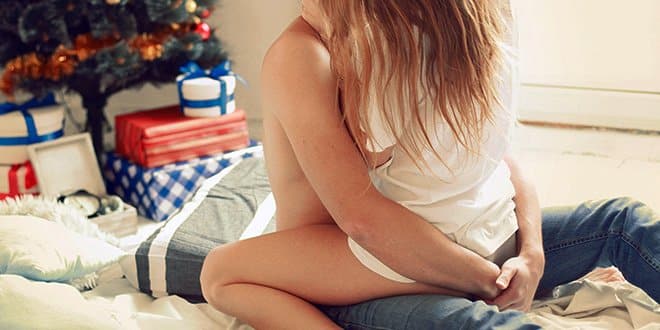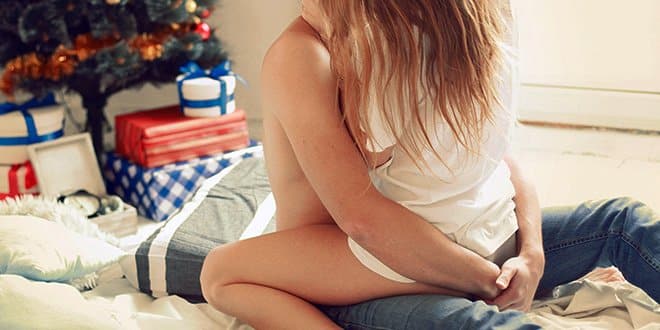 Christmas: it's the most wonderful time of the year, and some people will put a lot of stock into what they get in their stockings at Christmas. Never fear, LELO is here to help you impress (and undress) your special someone this year.
The holiday season is the perfect time to treat yourself, so make sure that you get what you really want this Christmas! The new WaveMotion

technology will bring you to climaxes like no other rabbit vibrator. It's the perfect give for the most discerning pleasure seeker on your list.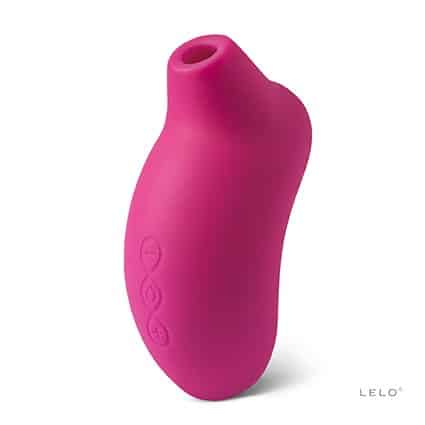 What can we say about SONA that hasn't already been (enthusiastically) said in rave reviews? It is uniquely able to bring you to orgasm using sonic pulses rather than traditional vibrations – meaning it resonates deep within the internal structure of the clitoris for a wholly overwhelming experience.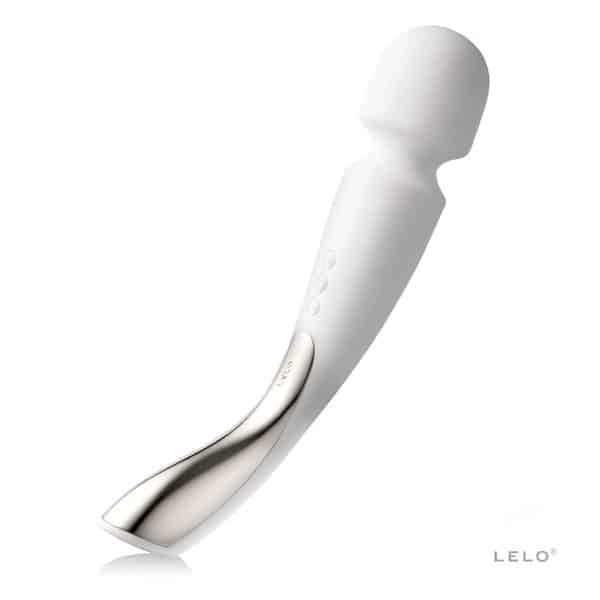 Relaxation and unwinding… that's what the holidays are really supposed to be about, right? Well, LELO has just the thing. The Smart Wand

(available in medium and large) is ideal for all-over massages, melting away stress and tension. It's the gift that keeps on giving to both you and your partner, whether you need to de-stress, or just for fun.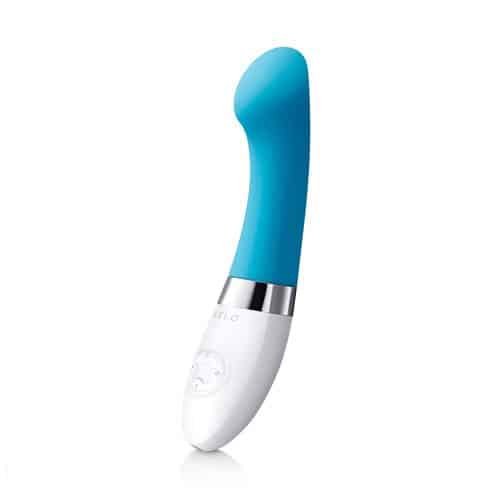 For Your Female Friends – GIGI 2
The GIGI 2 is a classic, and with good reason. It has garnered some of the best reviews for G-spot stimulators, and with all this buzz, why wouldn't you want to share it with your nearest and dearest? Go from 'best friend' to 'best friend ever' this Christmas!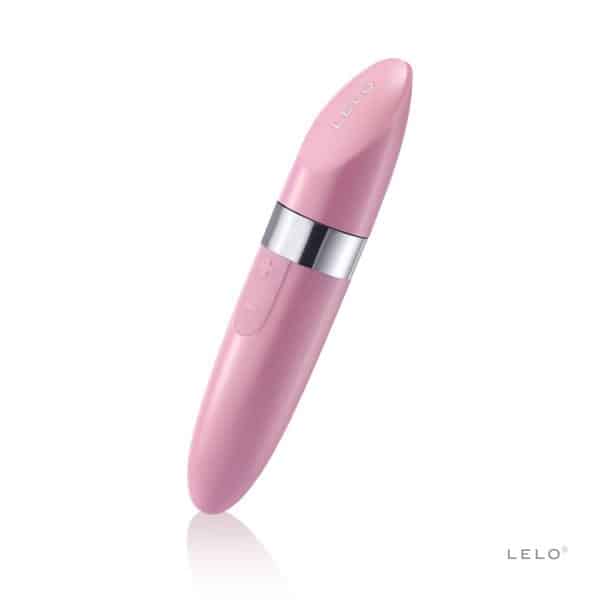 For Sexy Stocking Stuffers – MIA 2
This little gift packs a big punch, and is perfect for treating someone important without breaking the bank. The MIA 2 is a discreet, lipstick-style vibrator that is fully waterproof and USB-chargeable, perfect for a purse or travel bag. The MIA 2 is a perfect example of what great things can come in small packages!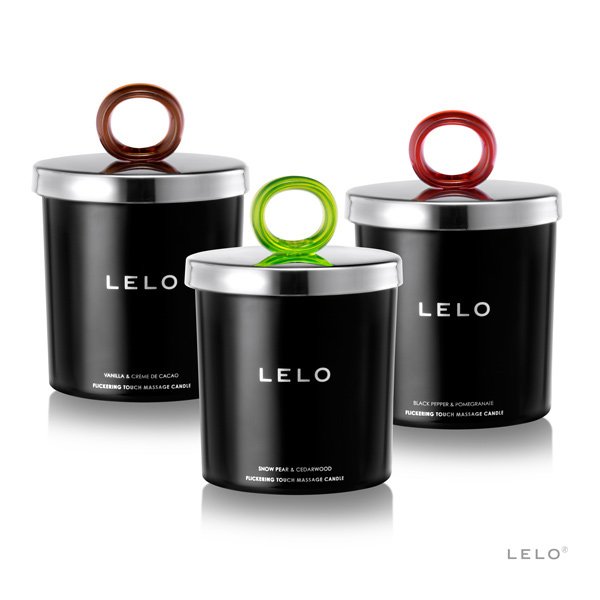 We see a lot of candles at Christmas, but none will heat up your holiday like the Flickering Touch Massage Candle. With all-natural ingredients, this candle melts into a luxurious massage oil. It comes in 3 delicious scents, and with a 36 hour burn-time, it will take you well into your sexier new year.
Can't Pick Just One?
Are your holidays stressful enough without trying to pick just one sex toy to wow someone with? Then look no further than the Guilty Pleasures line of gift sets; they're so sexy it's criminal, and they offer your favorite toys  at a discount!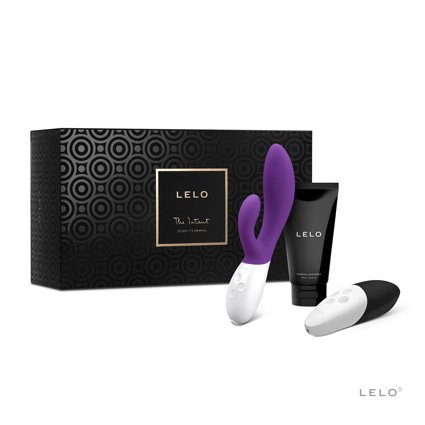 The Intent Gift Set
Let your partner enjoy some serious me-time with The Intent gift set, a beautifully packaged and presented collection of some of LELO's all-time favorite pleasure objects. Containing the INA 2 dual-stimulating intimate massage for pinpoint pleasure and the sound-responsive SIRI 2 for all out power, as well as 75ml of water-based personal lubricant. As a set you'll save 41% on the combined retail cost, making  it an incredible gift for a loved one (even if that loved one is yourself)!
The Alibi Gift Set
Have a partner who likes to keep their cards close to their chest?
The Alibi is all about secrecy―inside is the classic lipstick-style, USB-rechargeable and waterproof MIA 2 massager, which quietly offers pinpoint pleasure and looks completely at home in any purse or drawer. It's paired with the LUNA Beads Noir, a set of duo-balls that enhance stimulation and arousal. The set  also includes 75ml of LELO's personal moisturizer, and in total saves you 32% off the total combined retail value for a present that's too perfect to keep to yourself!The Confession Gift Set
The best gifts are ones that create an experience for both of you to share together. That's where the kinky-yet-oh-so-classy Confession Gift Set comes in. Containing LELO's luxurious silk  SUTRA chainlink cuffs and the world-famous TIANI 3 remote control couples' massager, as well as 75ml of water-based personal moisturizer, this adventurous gift set offers an endless well of new sensations and experiences, at 44% off the retail price!
Remember…
…the present itself is not nearly as important as the thought that goes into, so why not show exactly what's on your mind when you're thinking of the recipient? Any of these pleasure products, or those on our Bestsellers page will set the recipient up for a very Merry Christmas and happy New Year. Just don't forget personal moisturizer!
The post Quick & Dirty Guide to Christmas Gifts appeared first on Volonté.