Let's Celebrate SONA – with a Sale!
It's hard to believe it has been an entire year since  SONA & SONA Cruise revolutionized your orgasms! We've decided to celebrate the best way we know how – with a massive sale!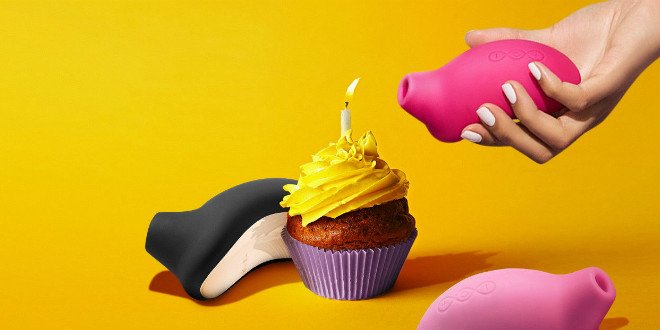 SONA -47% ($149 $79)
The LELO SONA does away with conventional vibrating motors in favor of world-first sonic technology. Thanks to a sonic 'pad' in the 'mouth' of SONA, it creates sonic waves that reverberate into the clitoris and are transmitted throughout its entire body, for a sensation that seems to come from deep within you – as opposed to a conventional vibrator, which applies its sensations directly and only onto the surface.
SONA CRUISE  -44% ($179 $100)
If you find yourself pressing your favorite external vibe against your body with a lot of pressure as you approach climax, you're not alone. And yet, this pressure can often cause interference with the moving parts of many sex toys, causing it to slow down. With the unique Cruise Control technology, we were able to tackle this problem in the upgraded SONA Cruise.
Cruise Control is a feature that holds back 20% of SONA's full power during normal use, so that when SONA is pressed hard against the body and the motor begins to drop power, that extra 20% is unleashed so that there's no reduction of intensity!
The post Let's Celebrate SONA – with a Sale! appeared first on Volonté.