Ladies Who Like Being in Charge: Explaining Femdom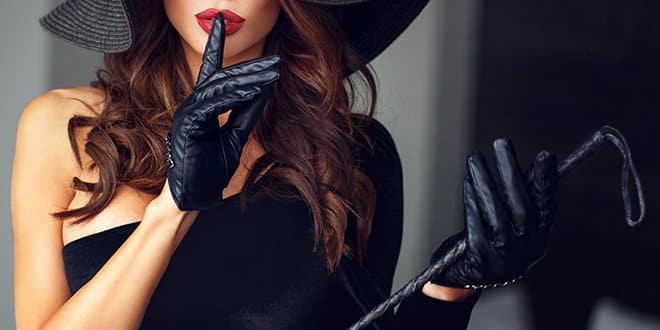 What is Femdom?
Femdom stands for female domination; this can involve a professional Dominatrix, with a Domme you regularly see, part of a 24/7 total power exchange relationship or just be an element of kinky sex that you sometimes have with your partner.
Different Types of Female Domination
Just as all sexuall dominant men aren't all a Christian Grey-type, Dommes comes in many different flavors. Like Christian Grey, there can be a 'fin-dom,' or financial domination element (think sugar mommas) or it can be based on physical elements of sadism & masochism, incorporating bondage play and spanking.
There are many different kinds of D/s dymanics to explore, from the nurturing but firm 'mommi' figure to the cruel and exacting Mistress. A good way to think about what you might be interested in is to look at different types of role play scenarios.
Role Play Ideas that Explore Femdom
Mischievous Schoolboy. Nobody acts up quite like a young man who has a substitute teacher for the day. He may try to wind her up, but he runs the risk of being made to write lines, or even be bent over his desk and spanked with the impatient instructor's ruler. If you love how iconic a plaid schoolgirl skirt looks, sissification can be an element of femdom play—either as punishment or as a reward!
The Captured Spy. Can all the training of James Bond keep your resolve strong at the hands of an enemy spy who knows which buttons to push—and isn't afraid to completely restrain you before using cruel and unusual methods to get information out of you?
The Obedient Servant. The mistress may barely acknowledge her servant until she wants something, and he better respond quickly! She may demand total silence and anticipation of her every whim, or concoct elaborate tasks to be undertaken at the ringing of a bell—promptly, lest punishment be required. This role play is also an excellent one to utilize a chastity device, which prevents the servant from becoming completely physically aroused, and which can have a key kept only by the Mistress.
The post Ladies Who Like Being in Charge: Explaining Femdom appeared first on Volonté.