Dealing with Dating App Burnout? Here's What to Do About It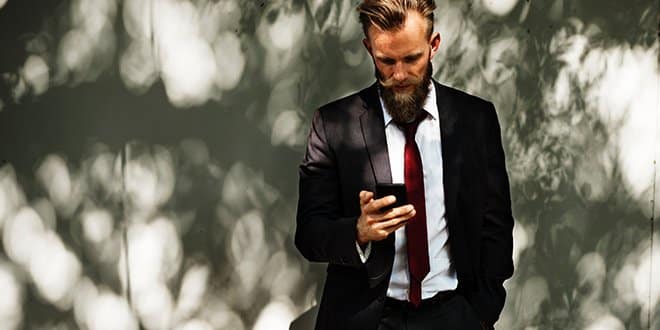 So you've swiped, you've matched, you've flirted over text and maybe even met a couple of people – but now it's all becoming a bore. If this sounds familiar, then you might be suffering from DAB (Dating App Burnout). Here are the common symptoms, and our tips on what you can do about them:
You've Deleted (And Then Reinstalled) the Apps
When your frustration (or boredom) with dating apps reaches its peak, you remove your dating apps from your phone – only to reinstall them a few days or weeks later. You do it because you swear that this time, you'll meet someone IRL, and then find out that it's just as difficult in the flesh as it is online. Then, you reinstall, log back in, and the circle remains unbroken.
Treatment
Take a break and file away the app icons. Create a folder on your home's phone screen and place all of your dating apps in it; not seeing those little squares on your screen makes it an out-of-sight, out-of-mind kind of situation. After you've done that, call up a friend and vent out your frustrations – preferably with some wine. It won't make your problem go away, but you'll feel way, way better after.
You Chat with People You're Not Even Interested In
The left swipes seemingly go on for days, to the point that you begin doubting yourself. This leads you to believe that you're being 'too picky', so you start responding to people that didn't exactly catch you at first glance. You are now engaged in loping conversations with people you have no intention of meeting up with, or worse yet, feel like you're now obligated to meet up with.
Treatment
While it's an ego boost to get so many matches, it's ultimately a waste of your and their time to chat it up pointlessly. If you're thinking that you're too picky, then that's an acknowledgement that you should settle for less than you want. Don't change a damn thing about your standards: to do so is a misuse of your time that will still leave you wanting.
You're Using it Listlessly
You put your phone down after a swiping session only to realize that you don't remember any of the last 10 minutes – no faces, no personal details: nothing. Online dating has now become like driving home from work on your normal commute, when you arrive and realize your brain was on autopilot. At this point, using a dating app is just muscle memory to the point that you're not even paying attention to it.
Treatment
If you're having trouble engaging with the process of finding a mate on a dating app, you're going to have to change tactics until you're ready to recommit to the process. Try putting yourself out there in person in the real world as a total switch up. Get some friends and go to a bar for quiz night or the weekly karaoke. See that comely catch on the other side of the room? Smile and hold eye contact for a few seconds; wooing in real life is way different from the virtual world, and you just might rediscover how much fun it can be!
The post Dealing with Dating App Burnout? Here's What to Do About It appeared first on Volonté.